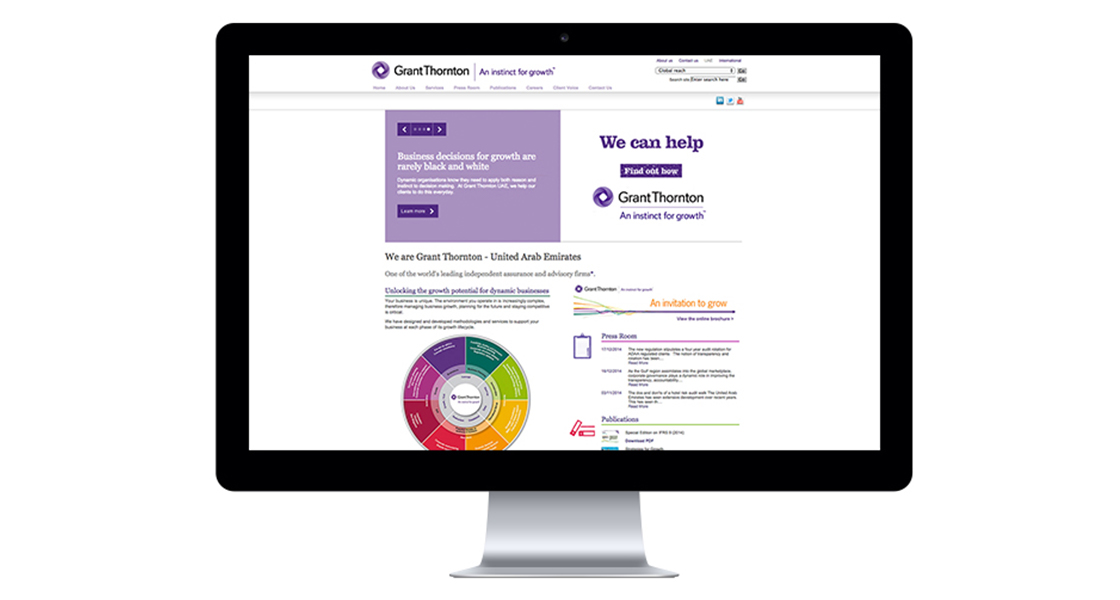 The company
Grant Thornton has been around since 1966.
The same year that oil was discovered in Dubai.
Yep, that's how long they've been here.
This year they turn the big 5-0.
When did you get here?
The brief:
Grant Thornton provides assurance and advisory services to young startup companies in all markets and industries.
They wanted a new web presence to reposition themselves in the modern market and to make them more appealing to the customer.
They said their current website was:
"Very corporate and outdated"
They wanted a mockup of what their new site could look like. We knew exactly what we had to do.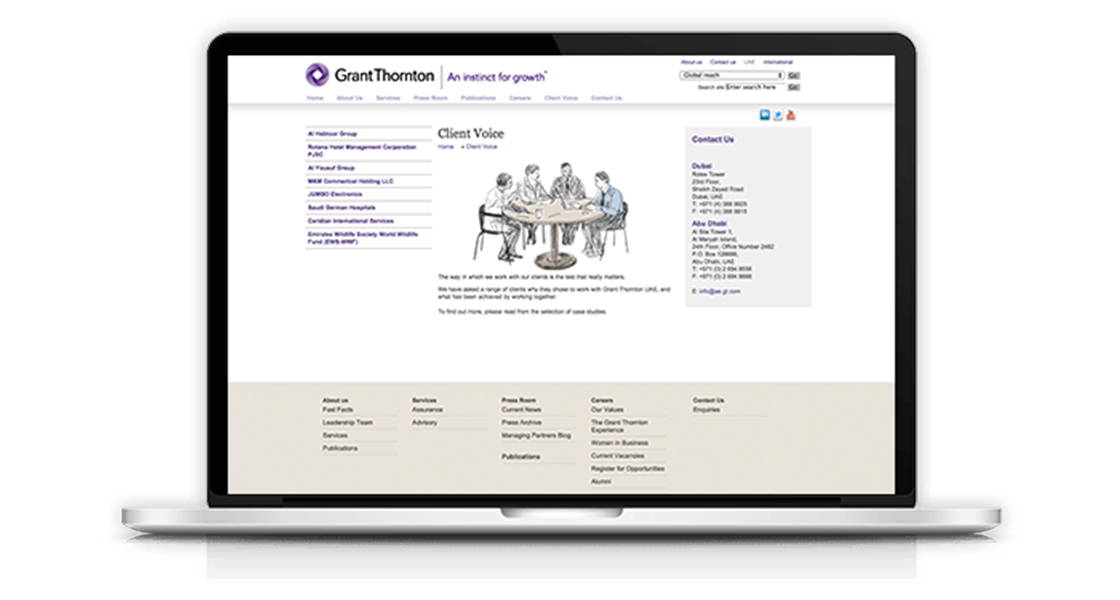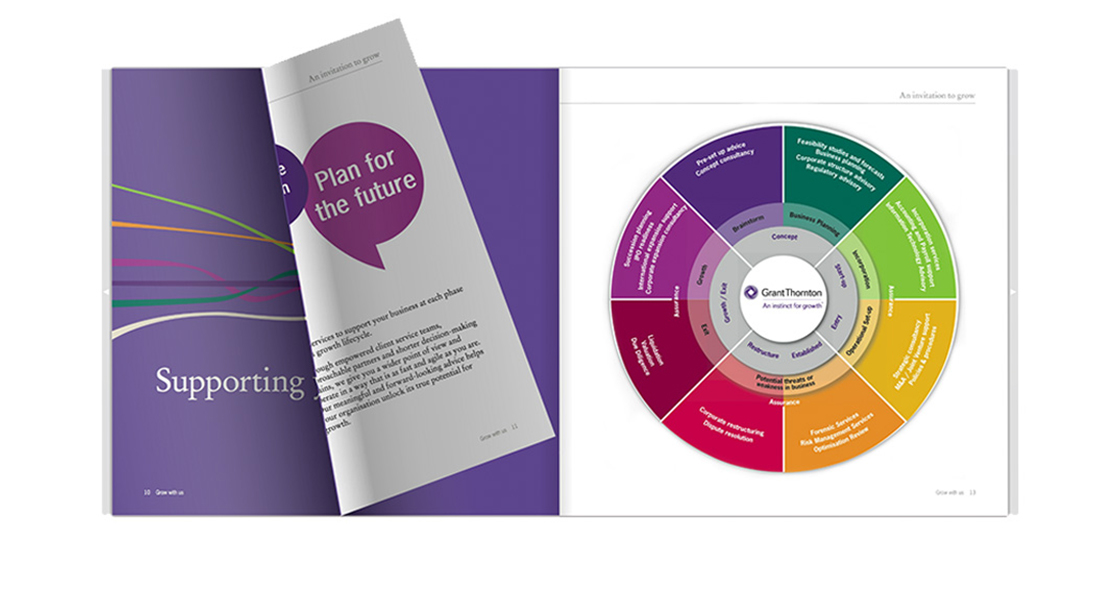 The Approach
When a facelift is needed in web design, you don't call a plastic surgeon and get him to make a few strategic snips.
You have to start from scratch and redesign every element of the site. In Grant Thornton's case we kept all of the copywriting and created a brand new PHP and with updated images.