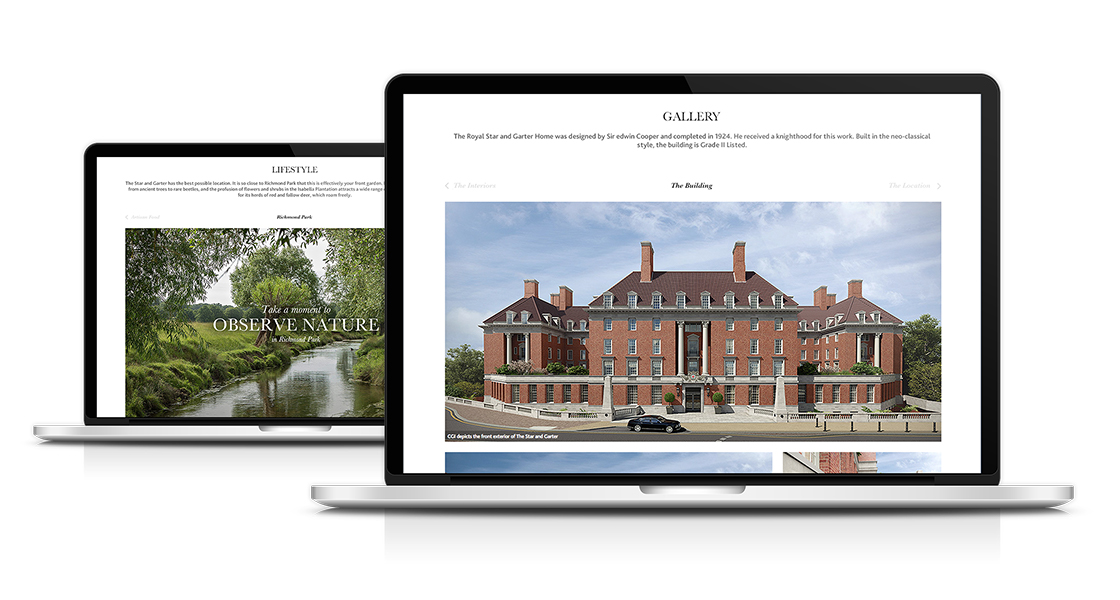 The company
When Knight Frank asked us to pitch for a digital marketing campaign to help them sell London Investment properties we were quite chuffed. Why? KF has been in the game for over 100 years, has 400+ offices and over 13,000 employees.
They're absolutely everywhere, and are absolutely huge! We were almost too excited to leave the brainstorm room!
The brief:
Knight Frank needed a digital strategy that would effectively place prospective investors and buyers in the same room as their amazing sales people.
We felt like cupid; pitting sellers and buyers together in the hope of "happy ever afters".
It was a match made in heaven…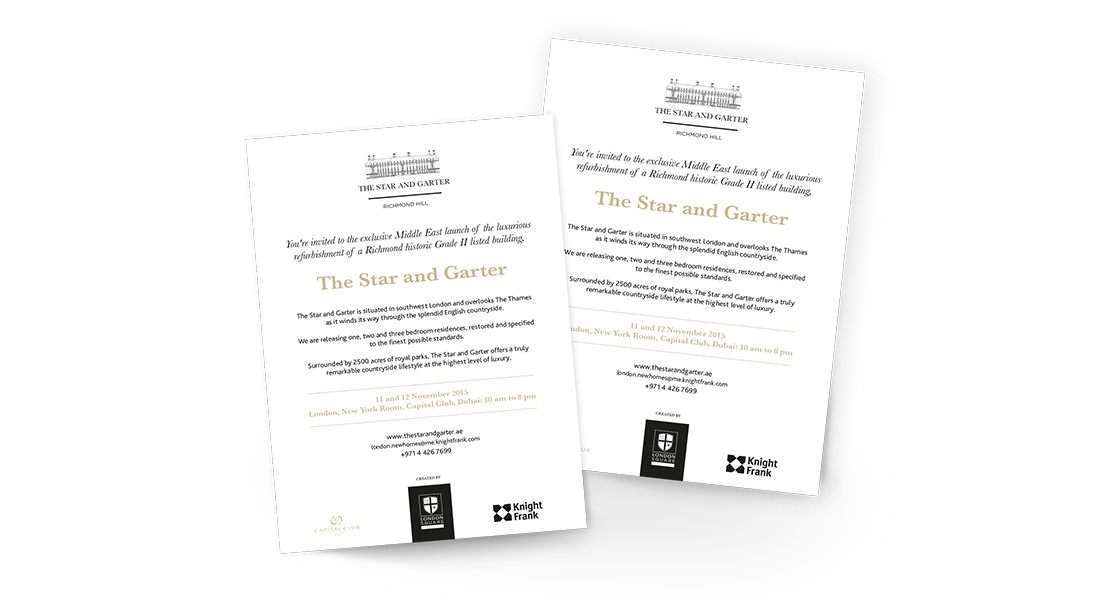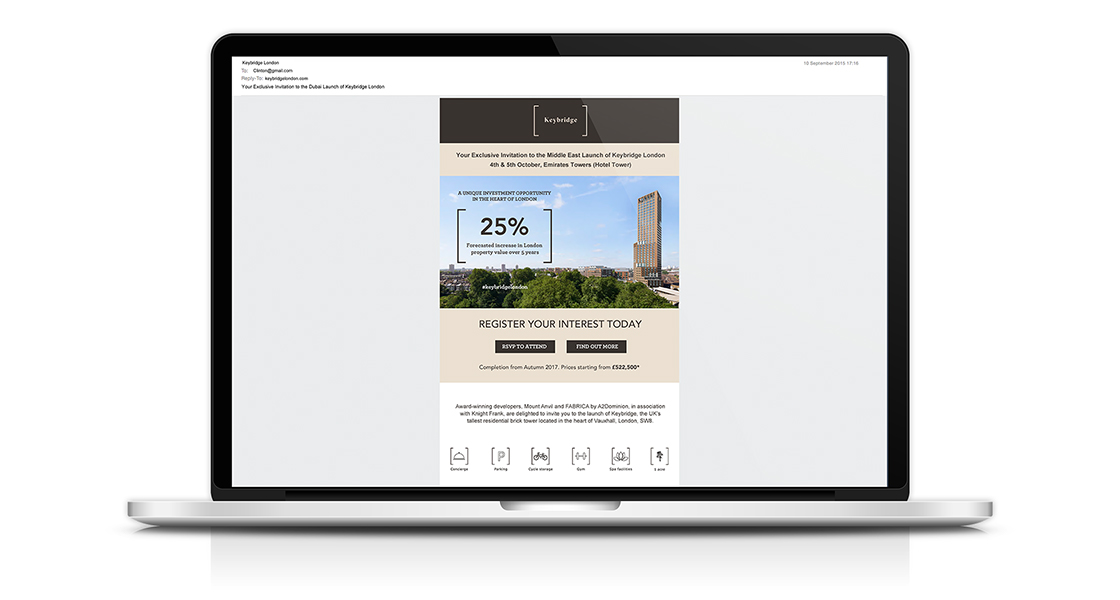 The Approach
We knew that spraying the UAE with advertising would not be the best way to get people to the event and ultimately purchasing properties.
We were also very aware of media efficiency, we figured there'd be a lot of online window shoppers. Stealing our clicks and wasting our ad spend.
We knuckled down and zoned in our target demographics for the specific properties. We created buyer profiles and researched the best places to find these people online. We decided we needed dual-lingual landing pages and the correct tone and positioning to match.
The Results
We have in house Arabic speaking designers and programmers so this was no problem. Next phase was to plan the media and to make sure we targeted the right people in the right spot at the right time.
We used a range of display advertising in selected online publications and EDM strategies to some hyper-targeted groups. We then remarketed to all people who visited the landing page. Everywhere people turned they saw a KF branded touchpoint.
KF managed to far exceed their projected sales, a job well done!