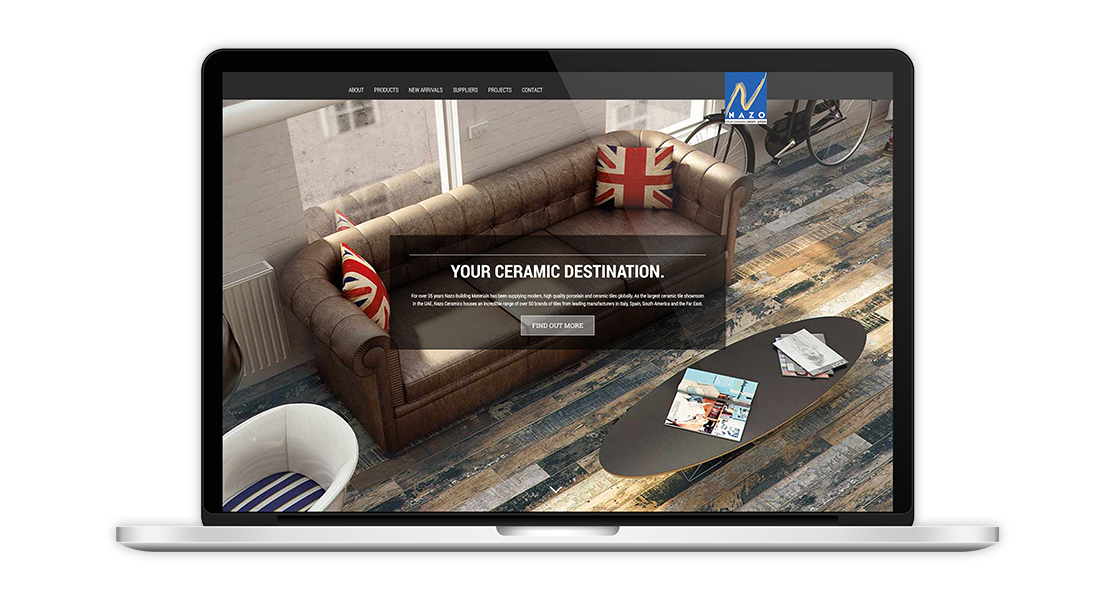 The company
Nazo Ceramics is the largest ceramics retailer in the UAE and has been around for over 35 years. Historians have found ceramic artefacts that are 27,000 years old, Nazo has been building on this tradition since 1979.
The brief:
When Nazo approached us, they were looking for the direction and strategy to mirror their bricks and mortar store, online. We understood what they wanted straight away.
We love the process of re­creating a business online, it really gets us going.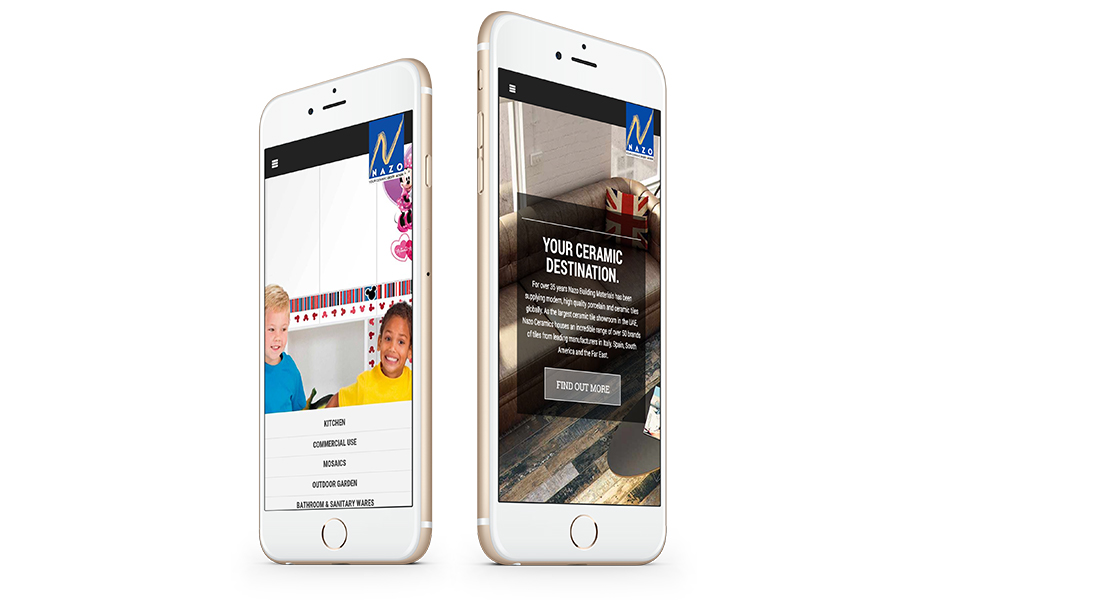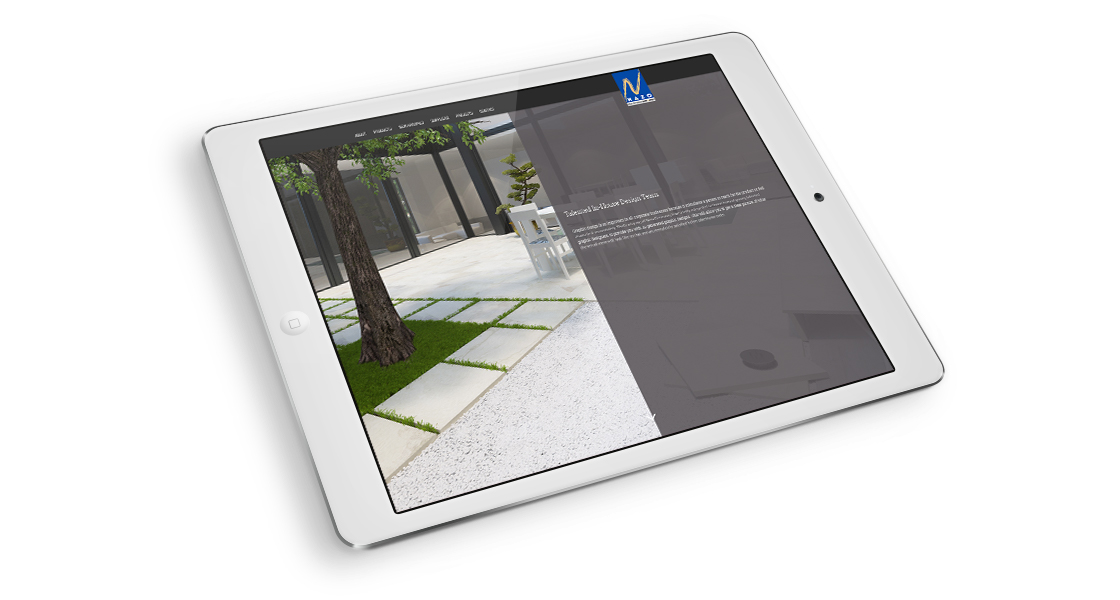 The Approach
We created a modern yet timeless online appearance that seamlessly moulds their offline street cred to their online portfolio.
The modus operandi was to make the customer feel as though they were actually walking into the store. We believe that all websites should do this, at least from a UX perspective. The cashier, the sales representatives etc should all be in the traditional places. The last thing a business wants is a consumer having to search for the things they need most.
The Results
You can check: www.nazoceramics.com for yourself, you feel like your in the showroom. The website is a real treat to navigate around, the dynamic parts of the website flow easily and the user senses the fact that NAZO is the leader of ceramics in the UAE.
Nazo were so ecstatic with the results they have commissioned us to develop websites for their other brands, we'd say the proof is in the pudding.